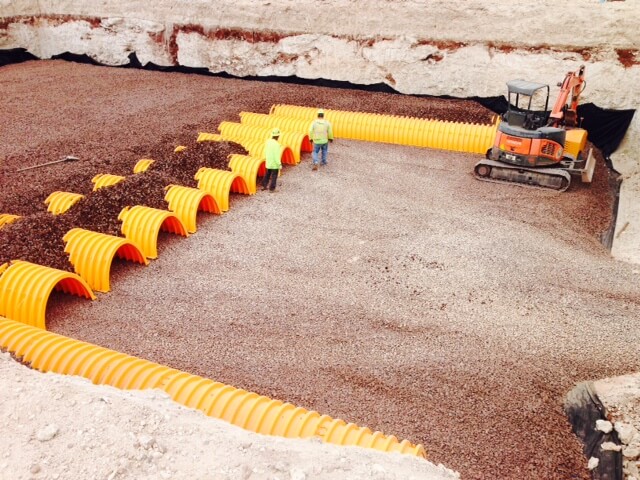 Mehana Detention System
Mehana Stormtech Detention System designed by ParEn Inc. Stormtech DC-780 Deep Cover Chambers installed by Paradigm Construction 2014.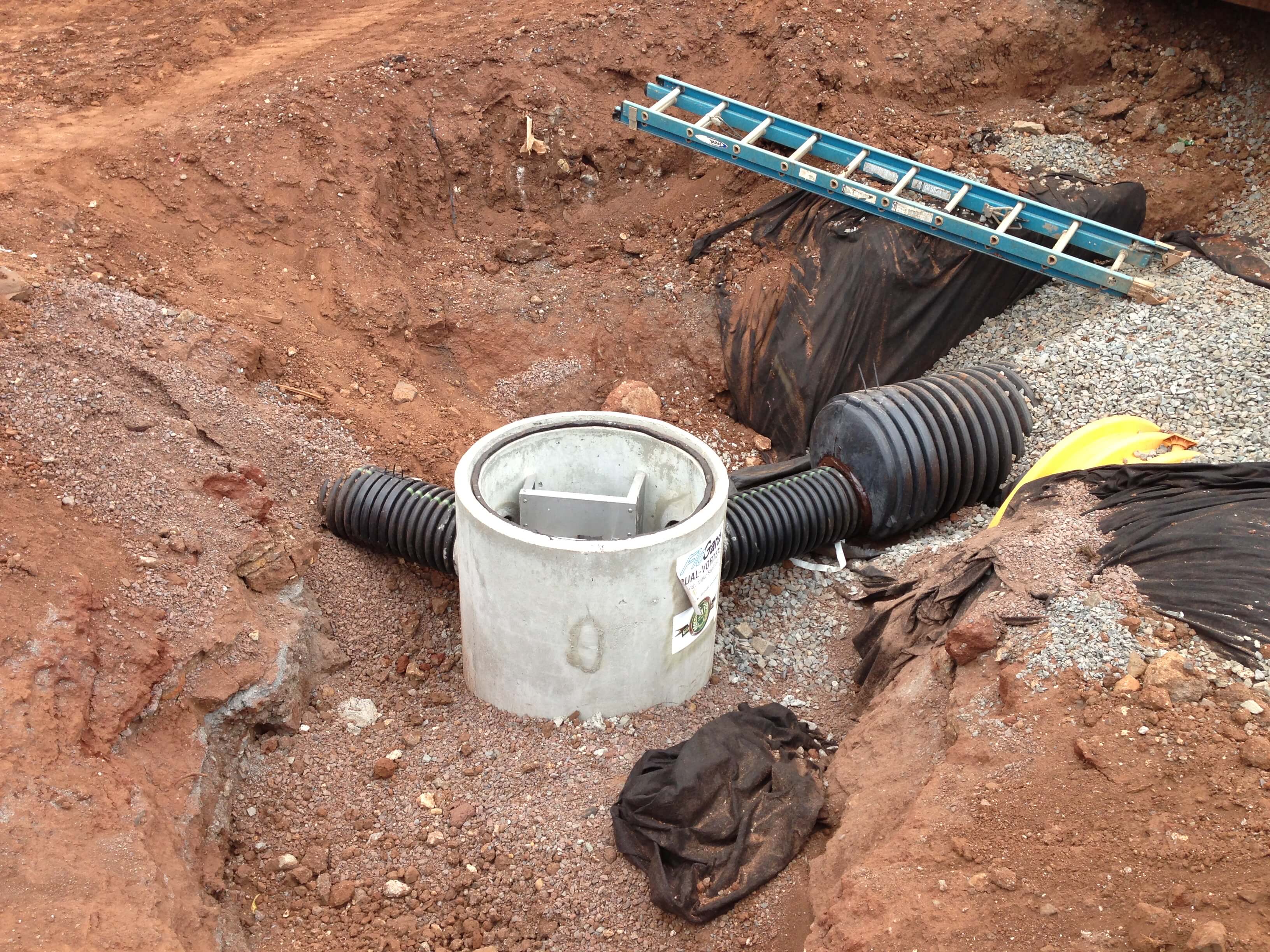 Hydro International - Hale Mohalu
Hydro International Downstream Defender installed in Hale Mohalu Housing Project, Pearl City, HI by Jayar Construction 2013.
Kaneohe MCBH Detention System
Kaneohe MCBH Stormtech detention excavation site. Stormtech DC-780 Deep Cover Chambers installed by Watts Construction 2013 for MCBH MV-22 Hangar and Apron.
Lihue Baseyard Retention
Lihue Baseyard Improvements Retention System for Kauai DWS. Stormtech MC-3500 Chambers installed by Kaiwa Construction 2014.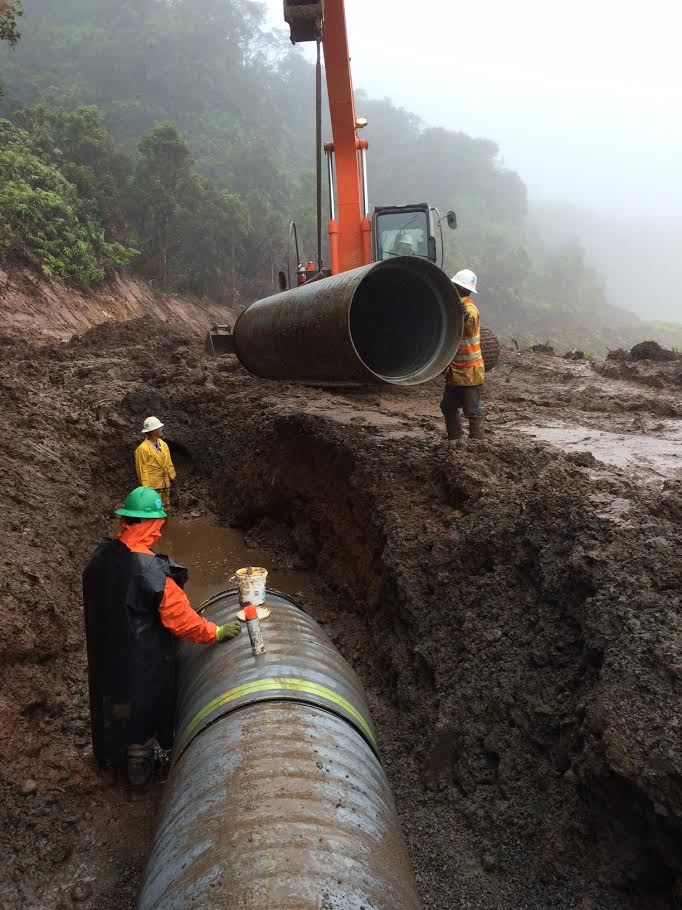 Waikamoi Reservoir
County of Maui needed to replace failing concrete pipe at the Waikamoi Reservoir that had limited access because of heavy vegetation. ADS HP Triple Wall Polypropylene Pipe was selected due to its durability, high resistance to corrosion and chemicals, load carrying capabilities, water tight joints and ease of installation. The installation was completed by Goodfellow Brothers 2014.